Dr. Tom Francescott, ND, has dedicated his life to helping people awaken to their true potential by identifying and addressing the root causes of  energy imbalance and chronic disease.
Tom Francescott, ND is a naturopathic and intuitive doctor specializing in natural, authentic, and complete care of the body, mind, and spirit through the use of science-based wisdom and naturopathic principles, mindfulness techniques, and traditional healing methods. Dr. Tom graduated from Bastyr University in Seattle Washington in 1999 with a Doctorate of Naturopathic Medicine. He is a Connecticut and Vermont-licensed Naturopathic Doctor (ND).
Tom Francescott, ND is a teacher and workshop facilitator who really enjoys witnessing healing and transformation in a group retreat setting. When we are able to take a break and go on a retreat and relax, changes and shifts start to happen. Dr. Tom's popular Transformational Cleansing programs at Omega Institute have helped many people reset their lives and health.
Dr. Tom is the  founder and director of Dr. Tom's Tonics  in Rhinebeck, NY, a wellness center and natural pharmacy.  Dr. Tom's Tonics, inspires to provide the community with top of line  natural products along with  his own product line. Dr. Tom's 21 Day Detox Kit and Core Daily Cleanse have become staples for many of his clients.
Dr. Tom sees patients from all walks of life, treating women, men and children for a broad range of health concerns. His ability to connect with each of his patients in a deeply caring way allows him to provide individualized treatments drawn from a full spectrum of western and eastern-influenced naturopathic modalities.
After graduating from Syracuse University and experiencing the corporate world as a CPA at Ernst & Young, Dr. Tom moved toward his true life purpose and earned his Doctorate in Naturopathic Medicine from Bastyr University, one of the country's premier naturopathic medical schools specializing in science-based natural medicine and research.
"When I was in college, my mother was diagnosed with advanced cancer and was given less than a year's life expectancy. One year later, my father had a stroke and passed away – on her birthday. While I grieve deeply the loss of my parents, I have always felt that these experiences were the seeds of my naturopathic journey. When neither of my parents' emotional and spiritual health issues were addressed by the conventional medical approach, I became convinced that it was necessary to begin paying close attention to body, mind and spirit together, not just the disease and its symptoms."
"More recently, my older sister succumbed to cancer after a long and valiant effort. When she was first diagnosed with breast cancer, I was studying naturopathy at Bastyr University. She asked me to work with her, and together we learned important lessons about cancer and the will to live – particularly, how spiritual and emotional health can impact physical health. If my parents led me to Bastyr, my sister convinced me to dedicate my life to this work. I am deeply grateful to each of them for their incredible gifts to me."
In 2007, I completed my training with the Grof Transpersonal Training Institute and became a certified Holotropic Breathwork practitioner. Around the time of my sister's passing, I had become interested in Stan Grof's books on consciousness research, spiritual healing, and Holotropic Breathwork™ and I decided to go to my first Holotropic Breathwork workshop. I had learned that it was a powerful approach to self-exploration and healing by helping to release emotions and "getting in touch" with deep unconscious feelings. This workshop changed my entire life dramatically. It was through this work, that I could express all my "stuck" emotions in a safe setting and be able to move forward in my life happier, lighter, and with a deep insight into what my life and relationships were about. I felt such a personal freedom and I wanted others to experience this in their lives.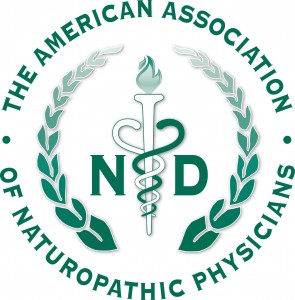 Dr. Tom constantly is learning and expanding his ability to care for people. With regulal training in the latest research and advances in natural medicine.
His specialized training includes the areas of:
ILADS-Lyme Disease
Qi Gong Healer Intensive with Robert Peng
Hormonal and Adrenal Health
Vangaurd Endocrinology Physician Series
Breast cancer prevention with Dr. Sat Dharam Kaur
HIV/AIDS management and clinical rotations at the Natural Health Immune Clinic of Bastyr University
Functional Medicine certifications in First Line Therapy™ -therapeutic lifestyle program
Advanced training in classical homeopathy and bio-therapeutic  drainage principles with world-renowned Homeopathy teachers
Nutritional Supplements and Herbal Remedies for Aging Well
Mindfulness-based practices such as meditation, breathing techniques, and the use of sound frequencies for healing and relaxation
Holotropic Breathwork and Shamanic healing for body, mind, and spirit healing.
Dr. Tom is a professional member of
ILADS (International Lyme and Associated Diseases Society),
Download Dr. Tom's CV-Resume.