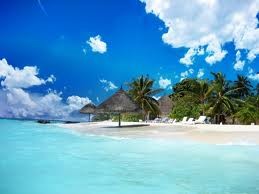 Detox and cleanse in Bahamas with Dr. Tom?
JUNE 7-13, 2015
Transformational Cleansing with Dr. Tom
What is your soul craving?  Need help to rest, rejuvenate, and push that reset button?
Jumpstart your health and expand your consciousness and embark on a cleansing journey of healing and self-discovery, and transformation where you learn to shed toxins, dissolve obstacles, and feed your soul.
Join naturopathic doctor, Tom Francescott, as he guides you on a simple, yet transformative naturopathic detox program and juice cleanse loaded with a menu of cleansing juices, nourishing anti-inflammatory foods, and detox shakes that will revitalize your body's detoxification organs, open your heart, and help release stress, trauma, stuck emotions, and toxic thoughts.
Dr. Tom creates a safe and fun healing space teaching how environmental and emotional toxins cause chronic illness and block us from living our true potential. Blending naturopathic discussions, mindfulness, intuitive insights, and sound sessions, you learn to:
Identify food allergies and heal your gut

Balance blood sugar and reduce inflammation with super foods

Connect to your breath and inner healer

Reduce stress, sleep better, and restore your adrenals

Overcome obstacles to losing weight

Boost memory and immunity with probiotics and herbs
You return home rested, empowered, and inspired to live the life you have always wanted.